Western Brook Pond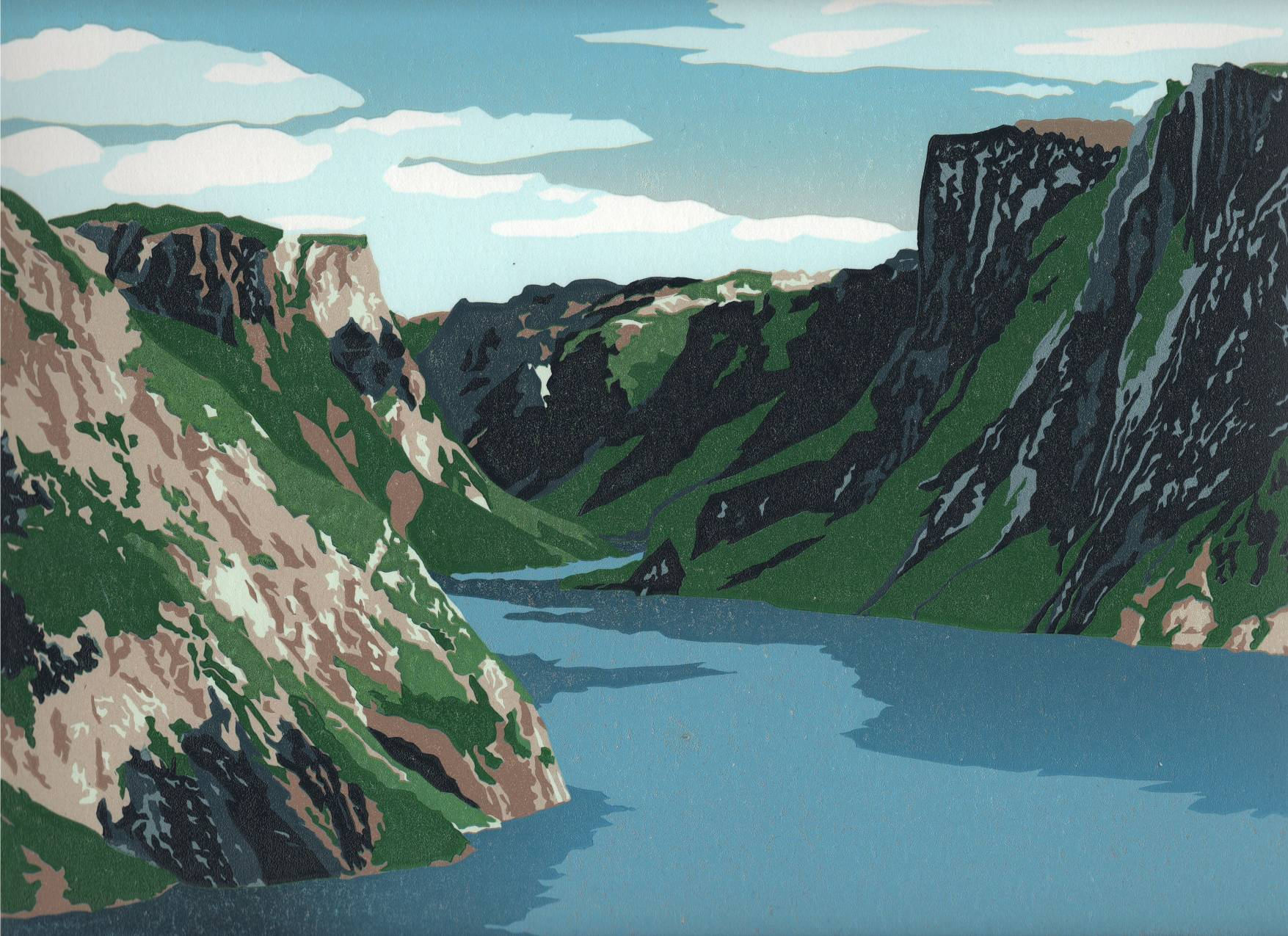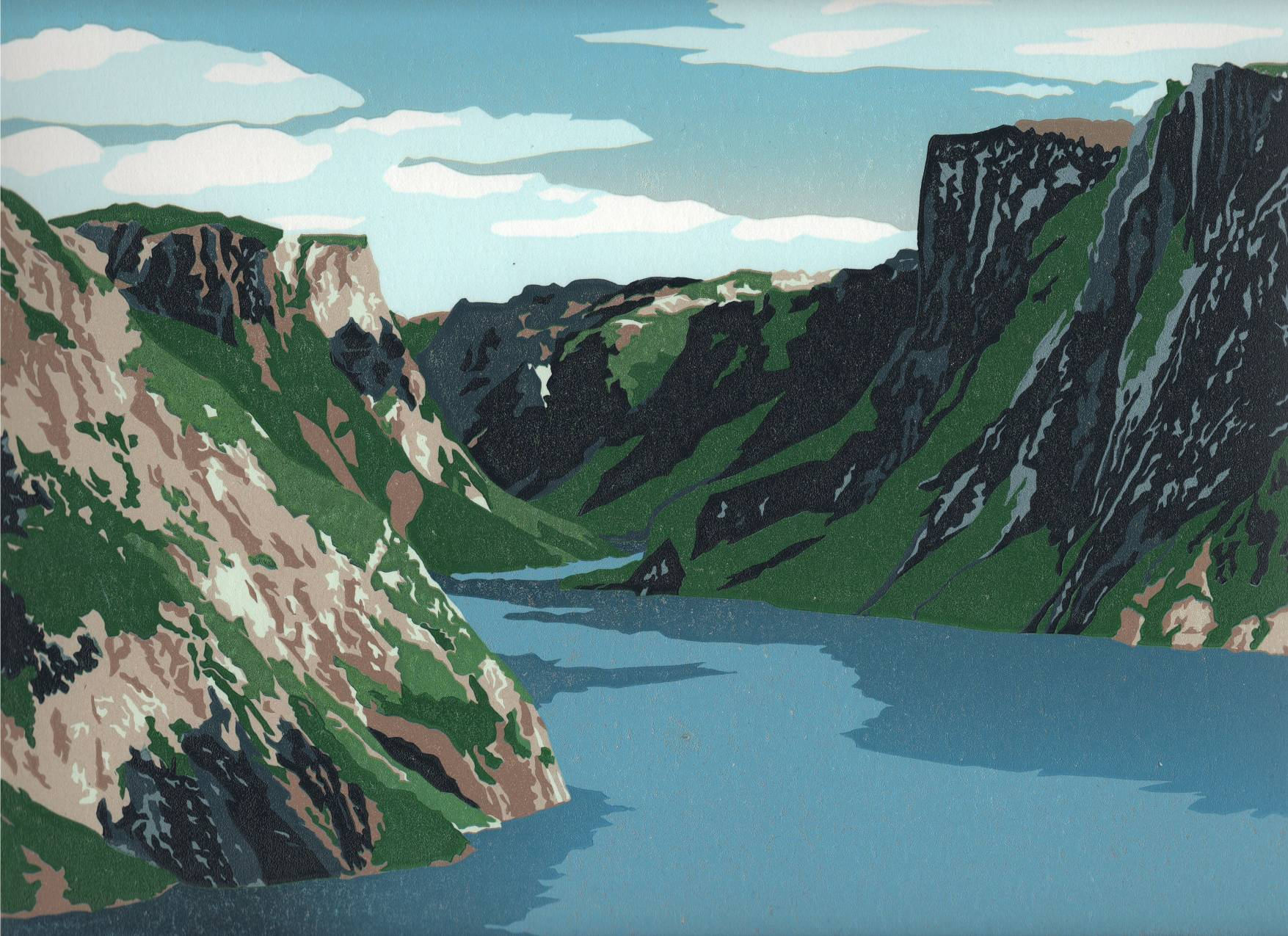 Western Brook Pond
This print was carved and printed by hand out of a single linoleum block. Each of the 13 layers of colour were printed one at a time and carved progressively out of one block, thus a reduction lino print.

There is an edition of 20 prints. Meaning there were only 20 prints made and can not be reproduced. All are editioned and signed by hand.
Image size is 9x12".

Please message us to inquire about framing.

This block represents the water flowing through Western Brook Pond in Newfoundland and Labrador.